Click on Cover for Amazon Purchase Link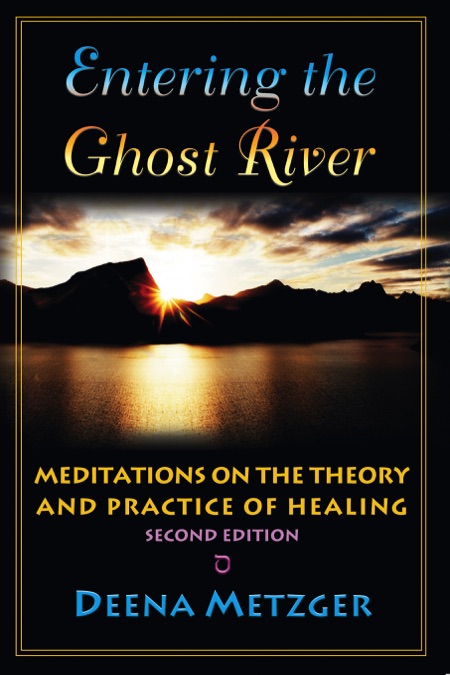 by Deena Metzger
US $24.95
ISBN-13: 978-0-9983443-4-8
Nonfiction
Entering the Ghost River
Second Edition
NOTE: This is the Second Edition of this book, originally published in 2002, updated in 2021.
"September 11th called this book into being.... Never before in our nation's history, not even after Pearl Harbor, has it been so clear that the voices, nature and activity of healing, peacemaking, and Council need to be called forth."
Deena Metzger takes us on a journey from North America to Africa, from the stories of her life to the myths of Spirit. Travelling the Ghost River connects the world of humans to the world of souls, spirits and our ancestors. At the exact moment the World Trade Center towers were hit, Deena and others were at an ancient, sacred site in Masvingo, Africa being initiated as healers. Two stories intersected in that moment, one headed toward destruction, the other toward healing. At the intersection of these two worlds, Deena asks the question: how do we create a story with a real future in which all beings are sustained?
Deena brings her knowledge and experience of healing body and soul to the issues of healing community, both locally and globally. Following the threads of September 11th, she shows us how we can understand the larger story, and awaken to ourselves. This awakening and alleviation of suffering comes through the context of kinship, of community, of Story. Story is not of our own making; it is a gift from Spirit. Deena examines the very underpinnings of Western thought, healing, and religious practices—the stories that have mapped our lives—and shows us how the web of interconnection contains, with the joint perspectives of indigenous mind and contemporary vision, the possibility of healing.